I recently travelled by air for the first time in 18 months. I was not travelling for work, but I was working while I was abroad, so I had to bring my laptop with me. The experience taught me that I needed to buy some new accessories!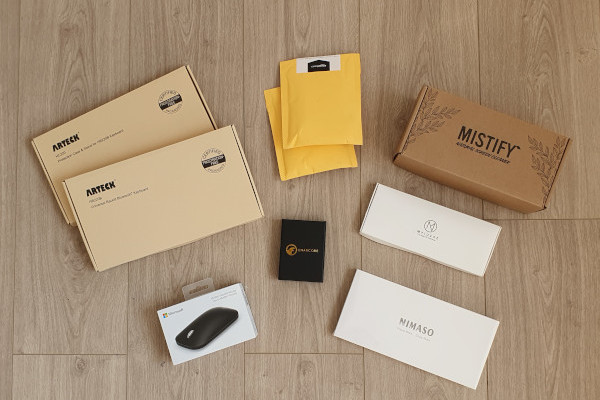 Bluetooth Keyboard
I already own an Arteck Bluetooth keyboard, and I use it with my phone a lot. I think that it is extremely useful, and I love it. However, I needed to buy a new one for travelling. So I bought the Arteck HB220B. I also bought the Arteck HC220 Protection Case.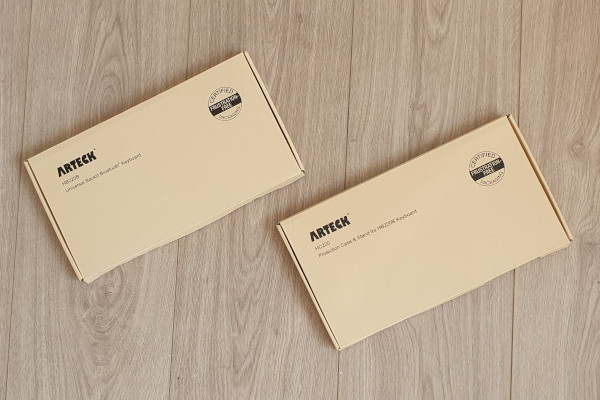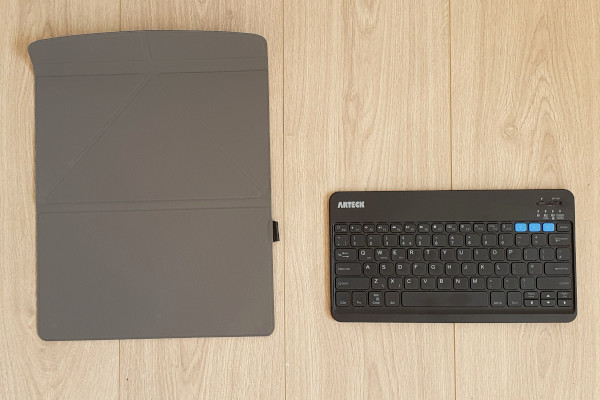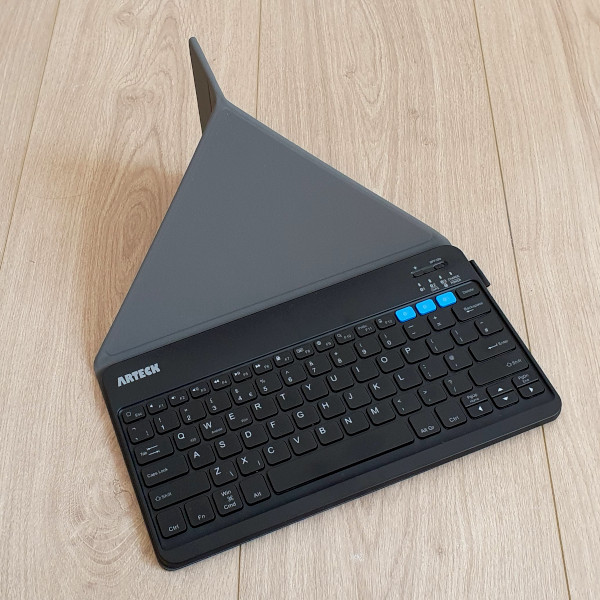 Both the keyboard and the cover are excellent. There are two features of the keyboard that are especially useful to me:
It is backlight, so it is very easy to use in low-light locations (e.g., a room at night, on a plane). There are seven backlight colours to choose from!
The keyboard can be used with three devices at the same time, and you simply switch device by pressing one of the bright blue buttons on the top right of the keyboard.
The keyboard and cover were the only accessories that I bought from Amazon UK. I was concerned that if I bought them from Amazon DE (Germany) then the layout of the keys would be slightly different. (I know that the functionality of the keys can be changed in the operating system, but the stickers on the keys would still be wrong.)
Screen Cleaner
I am extremely fussy about keeping my laptop and phone screens clean, and I really hate streaks or specs on either. So I bought this Mistify Natural Screen Cleaner Set that includes clothes and solution.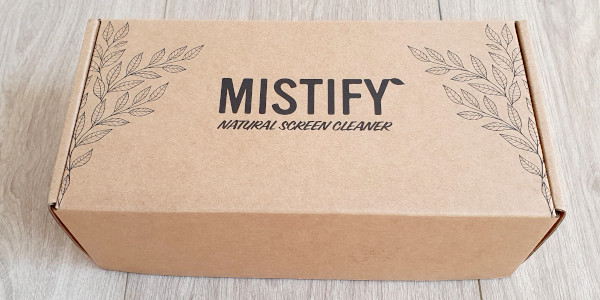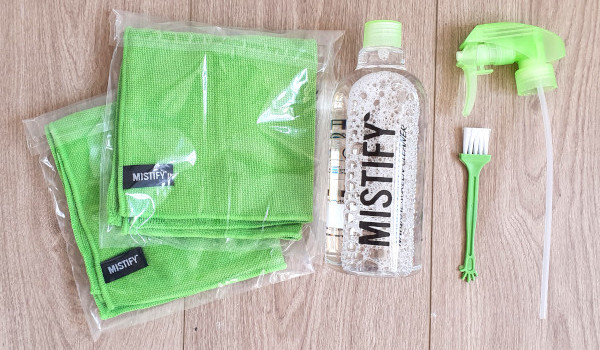 This is working well, and I have no streaks on my screens!
Carabiners
You can never have enough carabiners in my opinion! I think that they are extremely useful for connecting things to the outside of a laptop bag, and even to a trouser belt. A typical use for me would be clipping my headphone case to my trouser belt before boarding a plane so that I have easy access to them during the flight without having to open the overhead bin and opening my bag!
Unfortunately the exact pair of locking carabiners that I bought does not seem to be available any more, but these ones are similar: GnarCore Carabiner Set.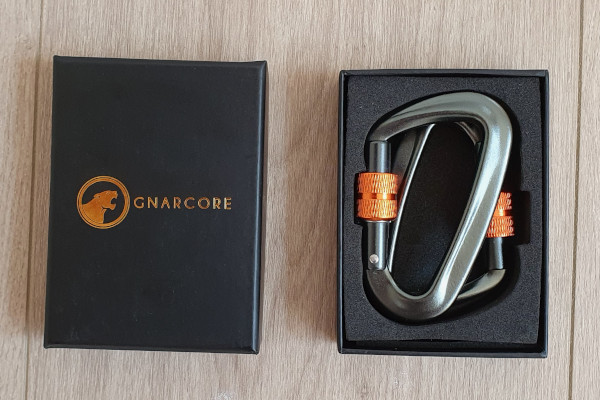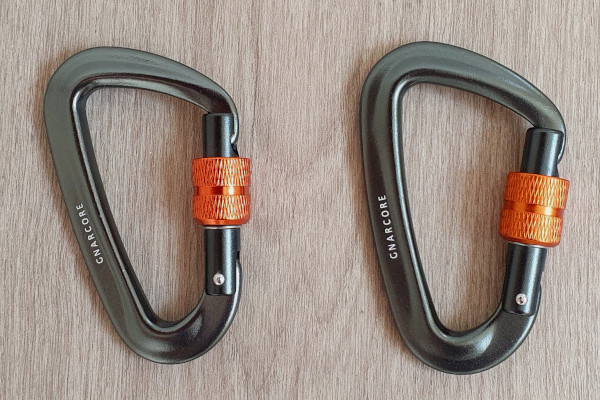 I also got a box set of cheaper non-locking carabiners: MyIdeaz Carabiner.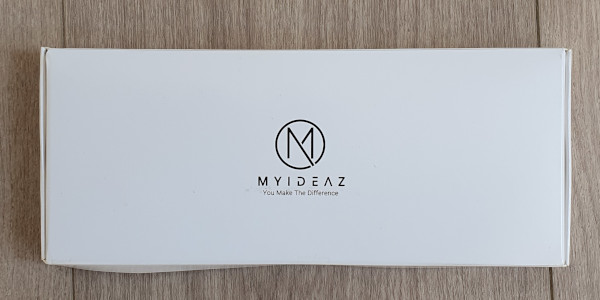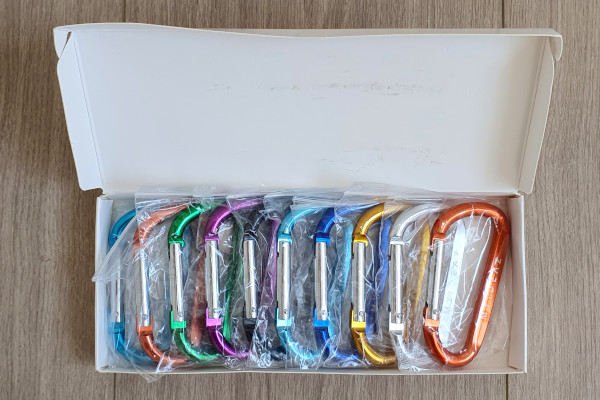 I love the colours, but I thought that individually wrapping each carabiner was a waste of packaging.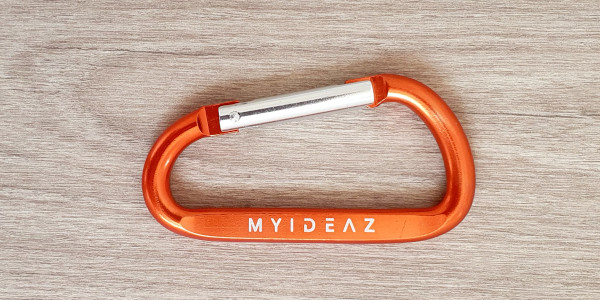 Combination Locks
On two separate occasions I have had people try to pickpocket my backpack while I was wearing it, so I bought Amazon Basics AB-PL108 Luggage Locks to prevent this.
There were many other brands to choose from, and some of the other locks definitely looked more secure. I wanted combination locks, but I did not want locks that could be opened using a TSA key.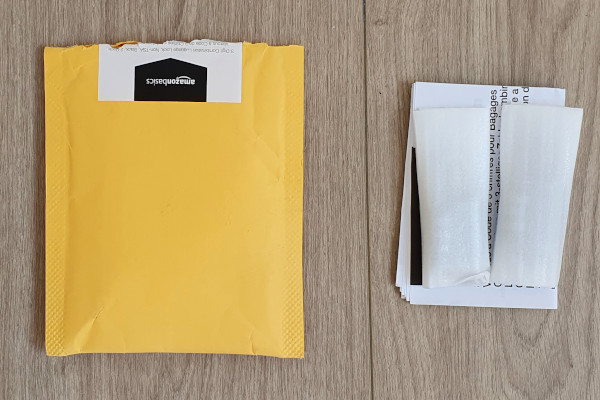 I did not realise that there were two locks in the packet until I opened it!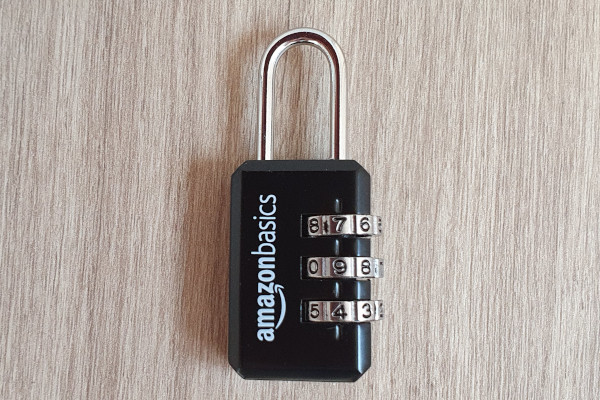 The locks are very light, and they are unlikely to offer any resistance against a tool.
USB-C Cables
Finally, I bought some USB-C to USB-C Cables. My laptop has only USB-C ports, and my phone is USB-C, so it is very convenient being able to connect them together without any adaptors.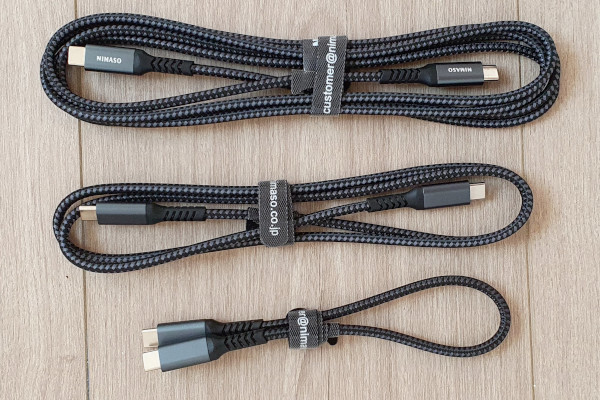 I liked this set because it contains three cables of very different lengths. I am probably using the shortest one the most when my phone is on a table beside the laptop.
Comments Off on Laptop Travel Accessories